I have over 7 years experience performing around Hotels, Care Homes, Festivals, Weddings, Corporate Events, Birthday Parties and much more. I am a fully self contained performer with a professional Bose sound system and high quality backing tracks.
 I specialise in songs from the 1940's, 1950's, 1960's, 1970's and 1980's making me a very popular choice for a whole variety of occasions. I sing a mixture of songs covering artists like The Andrews Sisters, Vera Lynn, Frank Sinatra, Dusty Springfield, Connie Francis, ABBA, Ella Fitzgerald and many many more! You can view a sample of my setlist below. If you have a Vintage event coming up, I can also narrow down my setlist to cover just 1940's – 1960's music. As well as this, I also offer a playlist during the intervals of my performance so you don't have to worry about filling the silences!
Whether you're after a small and intimate performance or have a larger audience to entertain, I would love to cater for your event! Prices start from only £80 so please feel free to get in touch via the contact page and i'll get back to you as soon as possible!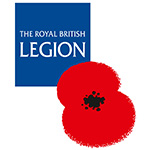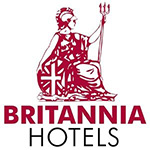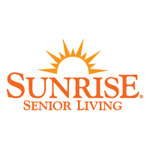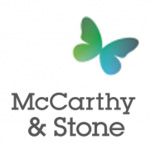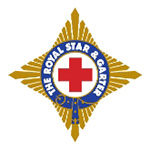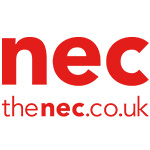 SAMPLE SETLIST
1940's – 1950's Songs
Don't Sit Under The Apple Tree – The Andrews Sisters
A Tisket, A Tasket – Ella Fitzgerald
If I Knew You Were Coming I'd Have Baked A Cake – Eileen Barton
It's A Long Way To Tipparary – Various
Blue Moon – Ella Fitzgerald
Stupid Cupid – Connie Francis
Lipstick On Your Collar – Connie Francis
Shake Rattle & Roll – Bill Haley
Dream A Little Dream Of Me – Ella Fitzgerald
Perhaps Perhaps Perhaps – Doris Day
In The Mood – The Andrews Sisters
When I'm Cleaning Windows – George Formby
Johnny B Goode – Chuck Berry
Oh, What A Beautiful Mornin' – Oklahoma!
How Much Is That Doggie In The Window – Patti Page
Bye Bye Love – The Everly Brothers
High Hopes – Frank Sinatra
Catch A Falling Star – Perry Como
I Wanna Be Loved By You – Marilyn Monroe
Que Sera Sera – Doris Day
Fly Me To The Moon – Frank Sinatra
You Are My Sunshine – Mitch Miller
Rum And Coca Cola – The Andrews Sisters
Putting On The Ritz – Ella Fitzgerald
Fever – Peggy Lee
It's Oh So Quiet – Betty Hutton
Summertime – Ella Fitzgerald
Around The World – Nat King Cole
1960's – 1980's Songs
My Boy Lollipop – Millie Small
Somethin' Stupid – Frank & Nancy Sinatra
These Boots Are Made For Walkin' – Nancy Sinatra
Baby Love – The Supremes
We've Only Just Begun – The Carpenters
Will You Love Me Tomorrow – The Shirelles
Shake Rattle And Roll – Bill Haley
Those Were The Days – Mary Hopkin
Daydream Believer – The Monkees
Country Roads Take Me Home – John Denver
Top Of The World – The Carpenters
Blowing In The Wind – Bob Dylan
Everywhere – Fleetwood Mac
Be My Baby – The Ronettes
Rock Around The Clock – Bill Haley
My Favourite Things – Julie Andrews
Close To You – The Carpenters
Dancing Queen – ABBA
Hound Dog – Elvis
Patsy Cline – Crazy
I Only Want To Be With You – Dusty Springfield
I'm A Believer – The Monkees
Annie's Song – John Denver
Thank You For The Music – ABBA
Brown Eyes Blue – Crystal Gayle
Fernando – ABBA
9 to 5 – Dolly Parton
Jolene – Dolly Parton
Love Me Tender – Elvis
Nobody Does It Better – Carly Simon
Knowing Me, Knowing You – ABBA
You Don't Have To Say You Love Me – Dusty Springfield
Crazy Little Thing Called Love – Queen